Bar Admissions
New York
Connecticut
Massachusetts
U.S.D.C, Southern District of New York
U.S.D.C., Eastern District of New York
U.S.D.C., Western District of New York
U.S.D.C., Northern District of New York
U.S.D.C, District of Connecticut
U.S.D.C., District of Massachusetts
U.S. Court of Appeals, 1st, 2nd, 3rd, D.C. and Federal Circuits
U.S. Court of Appeals for the Armed Forces
U.S. Supreme Court
Education
Long Island University, C.W. Post Campus,

Bachelor's of Arts, Magna Cum Laude 1982

University of Bridgeport School of Law,

J.D. 1986

Long Island University, C.W. Post Campus,

M.B.A. 1988
Bio
Paul represents aviation businesses in solving significant and challenging problems. His background litigating and trying to verdict aviation matters nationwide before federal and state courts as well as administrative agencies, sometimes simultaneously, brings a breadth of opportunities to the table when seeking to resolve disputes at their earliest opportunity or in complicated business structures restricted by regulatory overlays. In addition to remaining current trying cases, Paul's transactional and aviation regulatory practice includes formation, mergers and acquisitions of fixed base operators (FBOs), air carriers, air charter brokers, public charter operators, maintenance and repair organizations (MROs), and the purchase, sale and lease of aircraft.
Paul's background includes 3 1/2 years with the FAA, experience at two large law firms, leadership positions in various aviation industry and bar association committees focusing on aviation, and project management for successful lobbying campaigns associated with federal, state and local legislative and regulatory initiatives affecting aviation businesses. He led the audit committee of the New England Air Museum Board of Directors for twenty years and has done so through tremendous growth at the museum to include funding initiatives such as two state grant funding transactions tolling several millions of dollars, new building construction and redevelopment of existing structures. Paul is an active pilot with over 3,000 hours and experiences in dozens of aircraft types.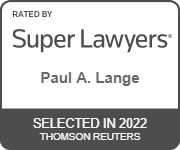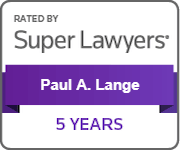 * The Super Lawyers designation is based on regional balloting by attorneys, third-party research, and a peer review process encompassing myriad practice areas. Paul was named a Super Lawyer in both Connecticut and the New England region for Aviation and Aerospace in 2014-2022. An explanation of the Super Lawyer methodology can be found here.
Publications
Speeches
Panel: "Part 380 and Airports: What a Mess!," moderated at the ABA Forum on Air & Space Law Update Conference in Washington, D.C. (February 24, 2023)
"Aviation Legal Matters: FAA Point of View Re-Enforcement," presented at RACCA's 20th Annual Conference in Scottsdale, AZ (November 3, 2022)
"Managing the Unexpected: Aircraft Operations Changes," presented at the NBAA Tax, Regulatory & Risk Management Conference in Orlando, FL (October 17, 2022)
Webinar: "Tools for FBO Survival of COVID-19," hosted and presented virtually (April 9, 2020)
"Crowdsourcing Aircraft Charter: Navigating Current Regulations," presented at the NBAA Tax, Regulatory & Risk Management Conference in Las Vegas, NV (November 18, 2015)
Panel: "Unmanned Aircraft Systems," presented at the 49th Annual SMU Air Law Symposium Journal of Air Law in Dallas, TX (May 27, 2015)
"Certificate Time Bombs," presented at the Annual Pacific Northwest Aviation Law & Insurance Seminar in Stevenson, WA (September 13, 2013)
"Most Frequently Issued FAA Part 135 Violations," presented at the National Air Transportation Association in Chantilly, VA (June 7, 2011)
Panel: "Deference to Validly Adopted FAA Interpretations: How Far Must the Board Go?," presented at the National Air and Transportation Law Conference in Washington, D.C. (March 3, 2010)
"Responding to Enforcement Actions; What Are Your Rights?," presented at the National Air Transportation Association in Chantilly, VA (June 9, 2009)
"Operational Control: An Analysis of the FAA's Latest Enforcement Initiative," presented at the LPBA Summer Conference in Uncasville, CT (July 15, 2006)
Memberships
National Business Aviation Association (NBAA) (Member, Regulatory Issues Advisory Group)
National Air Transportation Association (NATA) (Member, Air Charter Committee; prior service on the Airports Committee)
Connecticut Business Aviation Group (Chairman)
Aviation Department Advisory Committee - SUNY Farmingdale (Advisor)